Home
/ 18M Review Meeting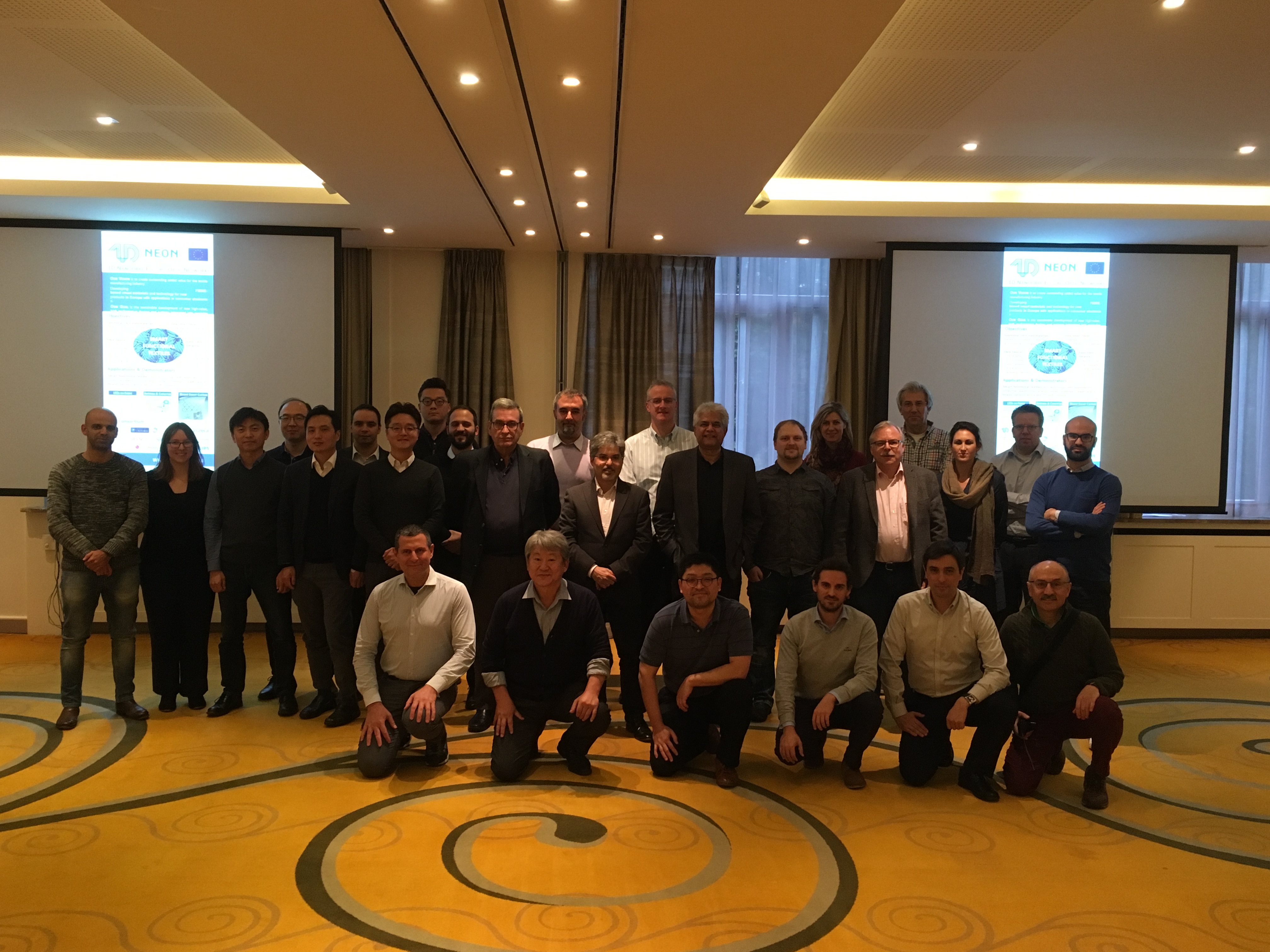 The 18M project meeting was held in Brussels (Belgium) at EU facilities, 8-9 November 2017.
In this mid term review meeting all the partners were present and a short introduction of the 1D-NEON project was presented to the Project Officer.
WP leaders presented the main demonstrators achieved within the project and a summary of the activities and achievements attained on the the project in each WP, as well as the plans for the next period.
Finally the EC Project Officer provided excellent feedback to the consortium and many fruitfull suggestions to further improve 1D-NEON results.