Home
/ 1D-NEON Webinar: Industrialization of fibre-based systems
1D-NEON Webinar: Industrialization of fibre-based systems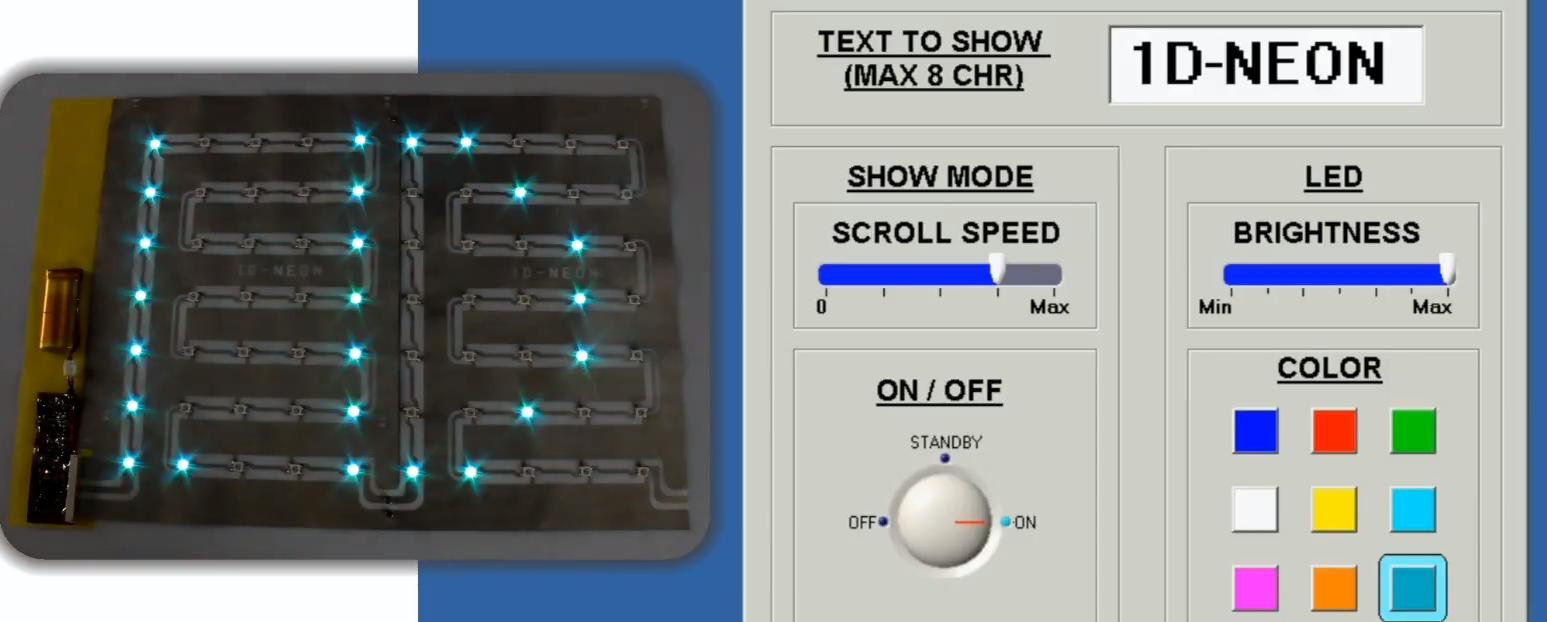 We are proud to announce that the 1D-NEON Webinar series was a success!
The 4th webinar titled ''Industrialization of fibre-based systems' was provided by 1D-NEON partners BioAge, Relats, and SAATI on 28th February 2020 and 28 attendees from 5 different countries registered.
Thank you to our Organizing BioAge, Relats, and SAATI for such an interesting event and YOU for attending!
Title: Industrialization of fibre-based systems
The fourth and final webinar of 1D-Neon project will focus on industrialization of the fibre components and systems being developed within the project thus demonstrating the next step for large scale development of 1D-NEON technology. As already demonstrated during the previous webinars the development and integration of fibre-based systems onto/into textile structures is challenging however, new strategies have been implemented and smart-textile devices were successfully achieved.
The next step in the large-scale development of smart textiles requires new challenges to be overcome to allow industrialization of such systems.
BioAge will describe and show all the techniques for the realization of the electronics in textile. These techniques will include the design and realization process used for the standard PCBs adapted to the construction of circuits on textiles.
All the integration techniques of all the different components made by the partners (sensor, batteries, etc), characterized, encapsulation and assembling in a unique textile trial demonstrator, in order to show the concept and the functionality.
Also, will be described all the techniques of weaving assembling and also realization of power transmission antenna by weaving process. All the material used for the assembling process will be shown and described in detail.
Relats will focus on explaining the main issues and considerations to keep in mind to enable manufacture and will provide several recommendations to pass the product from a prototype phase to an industrial phase. The different manufacturing processes that can be applied to the product for its introduction in the market will also be explained.
As additional information, SAATI will describe the factors to be considered when facing the upscale in the textile process.
This will include the evaluation of the amount of functional fibres needed when upscaling from demo samples to full-scale weaving trials, for both weft insertion and dedicated warping.
Also, the main challenges of the upscaling activities will be described, focusing on fibre weavabilty, compatibility between fibres, integrity and risk of loss of functionality.
The strategies to overcome these threats will be shown, together with mitigation actions for the above points.
The course content includes:
Integration process for demo trial

Substrate used for the realization of circuits on textiles.

Design the circuit on textile using the standard tools with all custom libraries for the textile process.

Process used on these substrates for circuit realization (photolithography, photoresist lamination, mask realization, etching, etc).

Material and technique used for the assembling process.

Description of the main points to consider for product manufacturing.

Manufacturing processes applicable to the product.

Solutions in order to improve and optimize the industrial process.

EMC shielding.

Weaving process upscaling (auxiliary information from SAATI)

needed quantities of functional fibres

challenges: weavabilty, fibre compatibility, integrity and functionality.

mitigation actions for the above risks
Previous Webinars:
2019 Fibre Manufacturing and System Integration
2018 Fibre Components and modelling/simulation
2017 Functional Fibre Materials and initial insights in components