Home
/ 1D-NEON Webinar: Fibre Manufacturing and System Integration
1D-NEON Webinar: Fibre Manufacturing and System Integration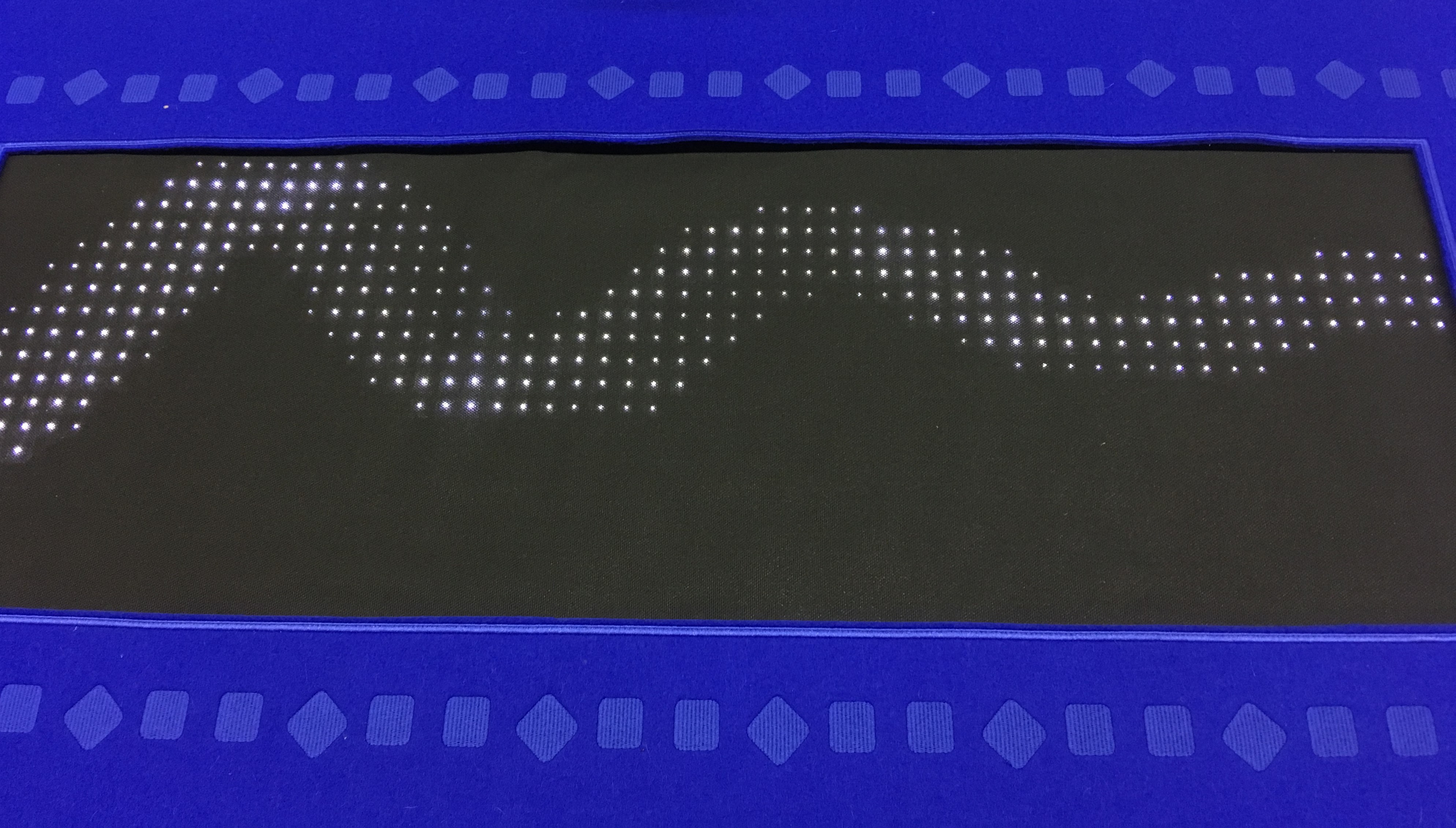 We are proud to announce that the 1D-NEON Webinar series remains a success!
The 3rd webinar titled 'Fibre Manufacturing and System Integration' was provided by 1D-NEON partners EURECAT, SAATI and TITV on 24th May 2019 and 40 attendees from 7 different countries registered.
Thank you to our Organizing Partners EURECAT, SAATI and TITV for such an interesting event and YOU for attending!
Title: Fibre Manufacturing and System Integration
The third webinar of 1D-Neon project will focus on fibre manufacturing and system integration being developed within the project with potential for large scale development of 1D-NEON technology in the textile industry. As already highlighted during the 2nd webinar the new trend for integration of sensor-actuator systems onto/into textile structures is the development of fibre-based devices, using fibre or yarn processing methods (fibre manufacturing) to develop a typical multilayer device. There are almost endless variety of possibilities to transform yarns into textile structures basically using the weaving and knitting technology (system integration technology). Both technologies are powerful but with some disadvantages related to integration of fibre based devices - functional yarns or components due to its particular nature (mechanical characteristics, need to maintain the functionality even under stress and deformation etc.).
Therefore, Eurecat presentation will focus basically on the challenges and solutions for proper development of fibre-based devices using braiding as yarn processing method (hybrid piezoactive cable as energy harvesting device and fibre super-capacitor as energy storage element). We will also show that using weaving as a core technology, an intelligent textile curtain, that incorporates photovoltaic devices and conductive elements able to light up the LEDs yarns, and updated functional prototypes of these curtain, by incorporation of fibre super-capacitors, can be developed together with 1D-NEON partners.
SAATI will provide the knowledge of the weaving process, with a brief description of all the steps that convert simple yarns into a technical textile, with a focus on the monofilament weaving, of which SAATI is specialized. Hence, the presentation will cover the insertion of functional fibers, underlining the difference between a use in warp or an insertion in weft direction. Later, requirements related to weaving functional threads will be evaluated, underlining the limits in terms of stress and bending properties of the yarn. After this, the course will provide basic info on the parameters for monofilament weaving, including definitions and weaving patterns and some guidelines for good weaving. On the basis of what is shown, different woven structures for textiles including functional fibers will be explained. An emphasis will be put on the applicable solutions for the 1D-Neon activities, such as the interlacing of functional fibers in order to get a transistor mesh (or other applications having just one set of parallel, thick functional yarns), or energy harvesting, condenser or piezo textiles.
TITV will focus on the possibility to manufacture metallized yarns by electroplating, their integration into fabrics by weaving, the design of multilayer fabrics as textile circuit boards and the interconnection technologies to combine the textile electronics with standard electronic modules and systems.
The course content includes:
Introduction to fibre and yarn processing methods

System integration: transforming yarns into textile structures

Knitting technology

Weaving technology

Insertion of functional fibers into textiles

Warp direction

Weft direction

Weaving patterns and structures for textiles including functional fibers

Multilayer fabrics as textile circuit boards

Interconnection technologies to combine standard & textile electronics

Application to smart textiles developed within 1D-NEON
Previous Webinars:
2018 Fibre Components and modelling/simulation
2017 Functional Fibre Materials and initial insights in components