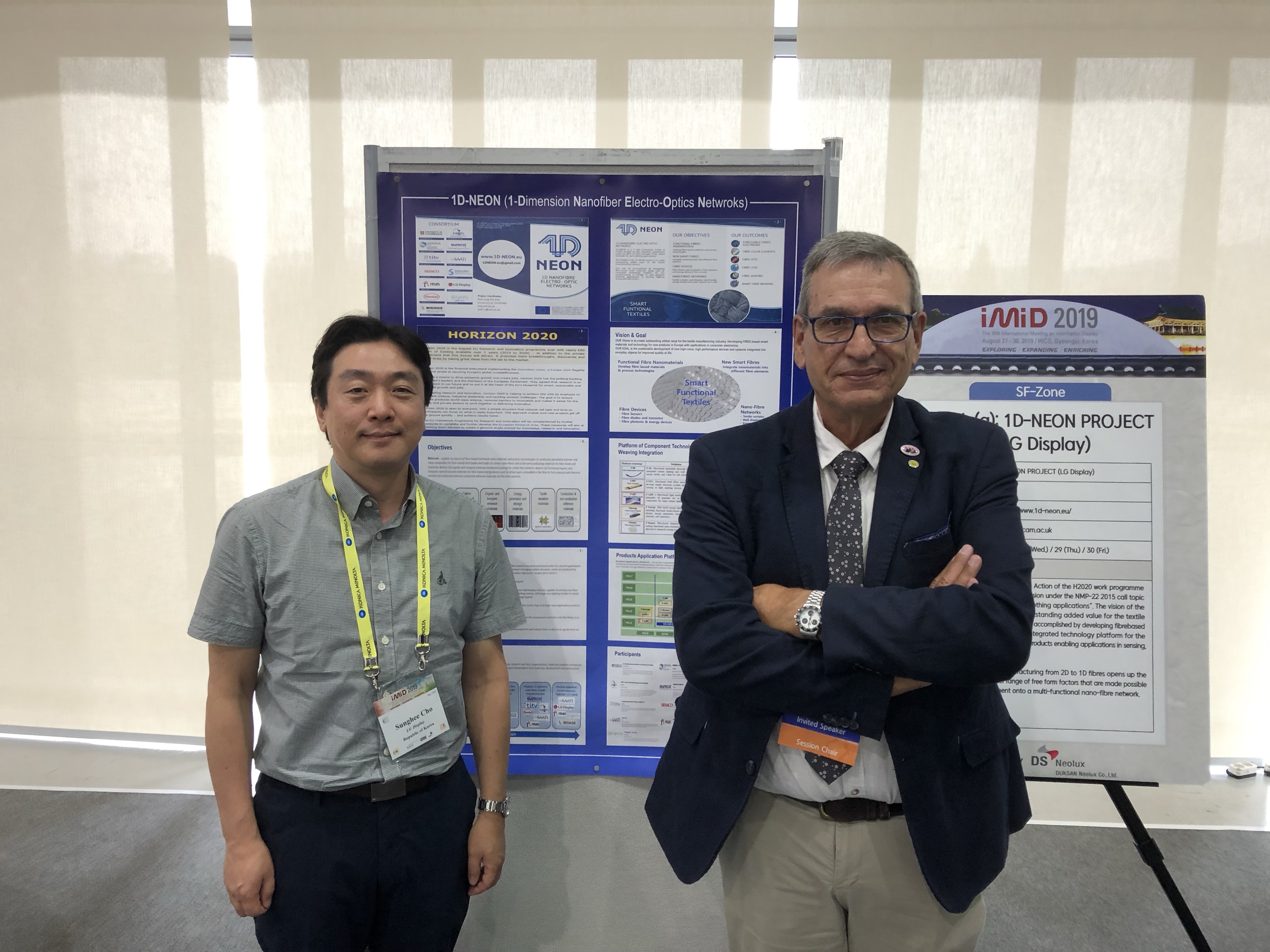 iMiD 2019, the 19th International Meeting on Information Display, was held in Gyeongju, Korea from 27-30 August 2019.
This year 1D-NEON partners LG Display and UNINOVA both attended.
The IMID has become a premier conference for leaders from academia and industry to meet, publish results, and share their knowledge in the information display.
The conference includes keynote addresses, regular sessions (oral&poster presentations), tutorials, workshops, a special exhibition, and young leaders conference (YLC), promoting profound discussions on information display field and international collaborations amongst prestigious researchers.