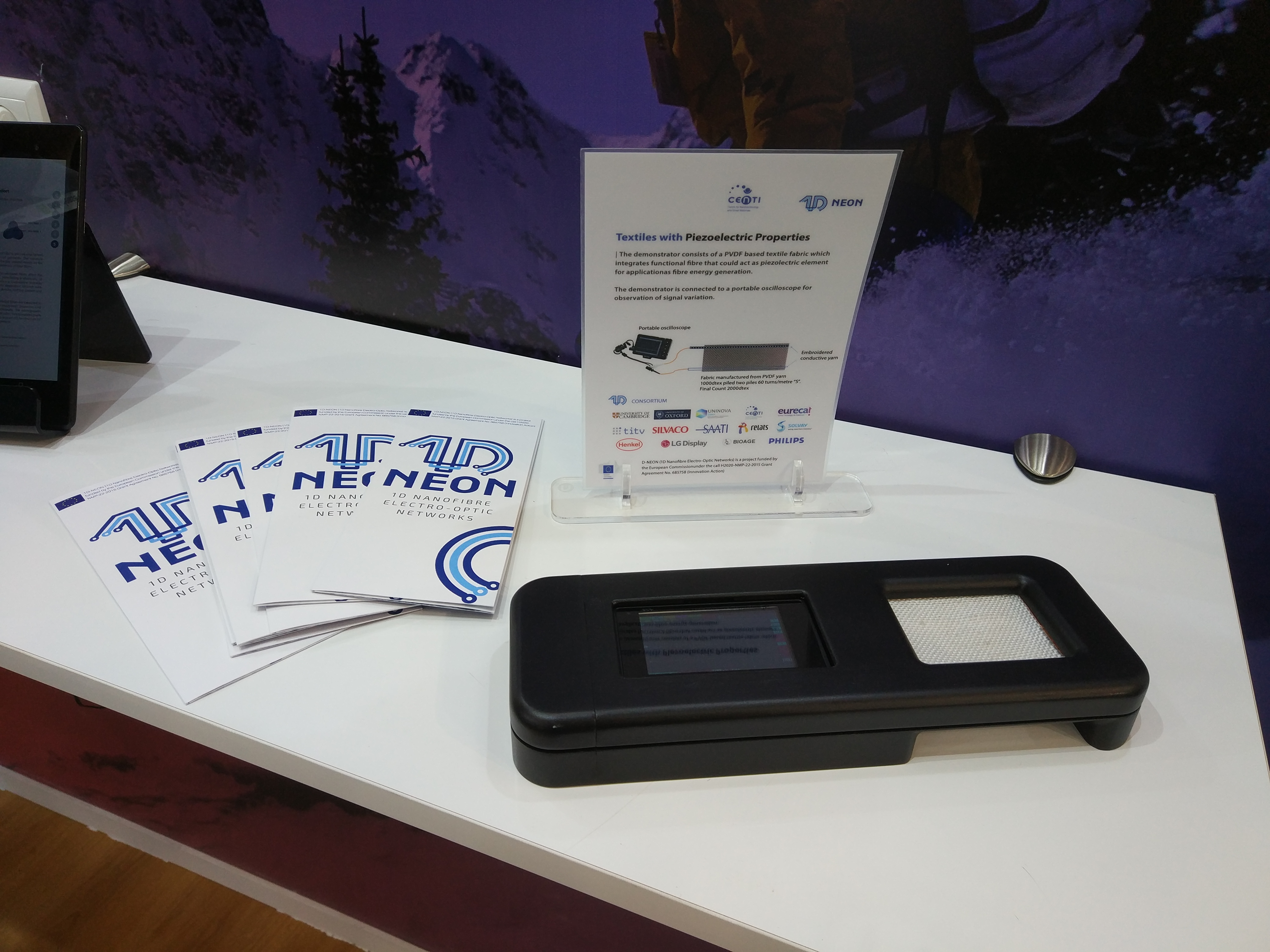 ISPO , the world's largest multisegment fair in the international sports business, was held at the Messe Munchen Conference Centre in Munich, Germany on 28-31 January 2018.
In ISPO companies showcase innovations and trends in the areas of outdoor and health & fitness. One of the focal points is the increasing digitalization of the sporting goods industry, a topic that was explored in the new format ISPO Digitize.
This year 1D-NEON was represented at ISPO by partner CeNTI which presented 1D-NEON prototypes in their booth.
Event Photos:
https://www.1d-neon.webhost.fct.unl.pt/sites/default/files/styles/full_gallery/public/201801_1dneoncenti_02.jpg