Home
/ IUMRS GLA Award Ceremony 2019
IUMRS GLA Award Ceremony 2019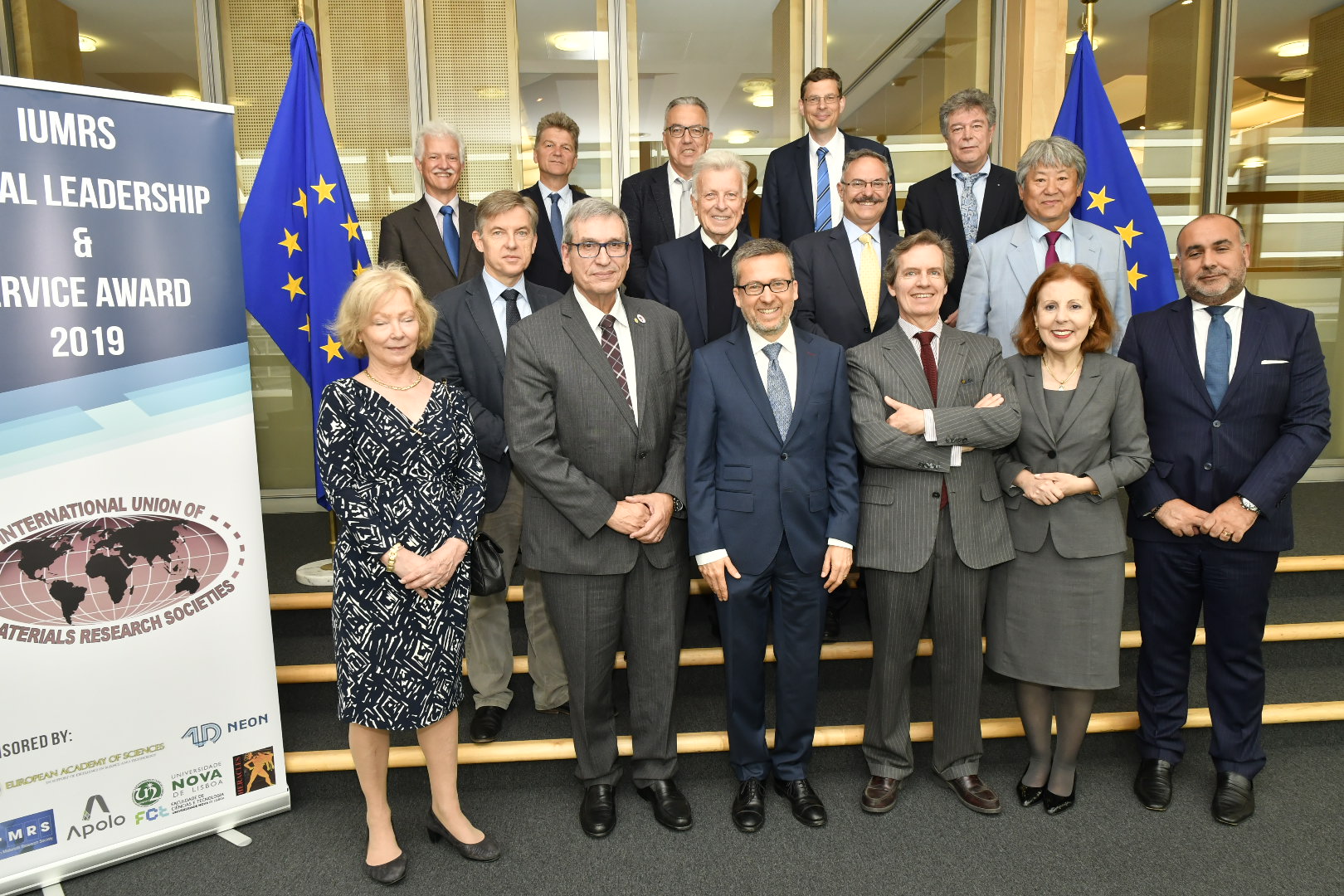 The first 2019 award presentation ceremony took place during the European Materials Research Society (E-MRS) Spring Meeting held in Nice, France, on 30th May 2019, after the plenary session by Prof. Klaus von Klitzing (https://www.european-mrs.com/meetings/2019-spring/plenary-sessions). The IUMRS officers who attended this ceremony were: Prof. Yafang Han, President; Prof. Soo Wohn Lee, Past President; Prof. Yuan Ping Feng, 2rd Vice President; Prof. Rodrigo Martins, GLS Award Committee Chair President and 1st President; as well as many distinguished members from IUMRS Adherent Bodies.
Some other distinguished personalities at the conference included members of the host institution led by President Prof. George Kiriakidis, Secretary General Prof. Paul Siffert, conference chair Prof. Anke Weidenkaff, and plenary speakers (Prof. Klaus von Klitzing, Nobel Laureate in Physics 1985; Dr. Hongyou Fan, 2019 MRS Mid-Career Award winner; Dr. Peter Dröll, Director DG Research and Innovation), Presidents of E-MRS senate Prof. Ian Boyd and Prof. Hanns-Ulrich Habermeier, and President of MRS-USA Dr. Michael R. Fitzsimmons, among others.
In this third GLS Award edition, the recipients were:
Prof. Dr. Robert Chang, Northwestern University, USA and founder and Secretary General of IUMRS;
Dr. Carlos Moedas, distinguished Commissioner of the European Union.
A second 2019 award presentation was held in the Berlaymont building of the European Commission on 3rd June 2019 to present the award to Commissioner Carlos Moedas by the IUMRS GLS Award Committee Chair Prof. Rodrigo Martins, representing IUMRS Executive Committee, followed by a lunch offered by the Commissioner.
The attendees of the second ceremony included Ambassador of Portugal in Belgium, Dr. António Vasco Alves Machado; Member of the European Parliament devoted to Research and Education, Prof. Maria da Graça Carvalho; Adviser of the President of the European Commission, Dr. Lauro Panella; Director of DG Research and Innovation, Dr. Peter Droell; Perpetual Secretary of the European Academy, Helene de Rode; Deputy Head of Unit at European Commission of the newly launched division, Materials for Tomorrow, Dr. Barend Verachtert; Head of Unit in European Commission (A3 – Horizon Strategic Planning & Programming, Co-design & Co-creation), Dr. Renzo Tomellini; Head of Sector of Raw Materials at European Commission, Dr. Marcin Sadowski; Project Officer in European Commission, Dr. Achilleas Stalios; Director of EMIRI, Dr. Philippe Jacques; Director of EMMI, Prof. Jean Etourneau; Head of Unit of Microelectronic and Nanotechnology of University of Cambridge, Prof. Jong Min Kim; The National Contact Point in Brussels for Germany, Dr. Gerd Schumacher.
IUMRS GLA Award Ceremony 2019:
https://www.1d-neon.webhost.fct.unl.pt/sites/default/files/styles/full_gallery/public/2019_06_03_iumrs_award_rm_0.jpg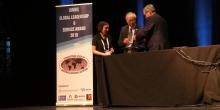 https://www.1d-neon.webhost.fct.unl.pt/sites/default/files/styles/full_gallery/public/2019_06_03_iumrs_award_rm_1.jpg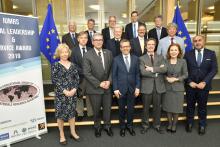 https://www.1d-neon.webhost.fct.unl.pt/sites/default/files/styles/full_gallery/public/2019_06_03_iumrs_award_rm_2.jpg