Conferences
The MRS Fall Meeting 2017 conference, held in Boston (USA) from November 26 to December 1 2017, is a world wide forum for discussing recent advances in the field of materials science.
This year 1D-NEON partner UNINOVA is presenting project related results in 3 posters regarding the development of solution-based materials for low temperature electronics.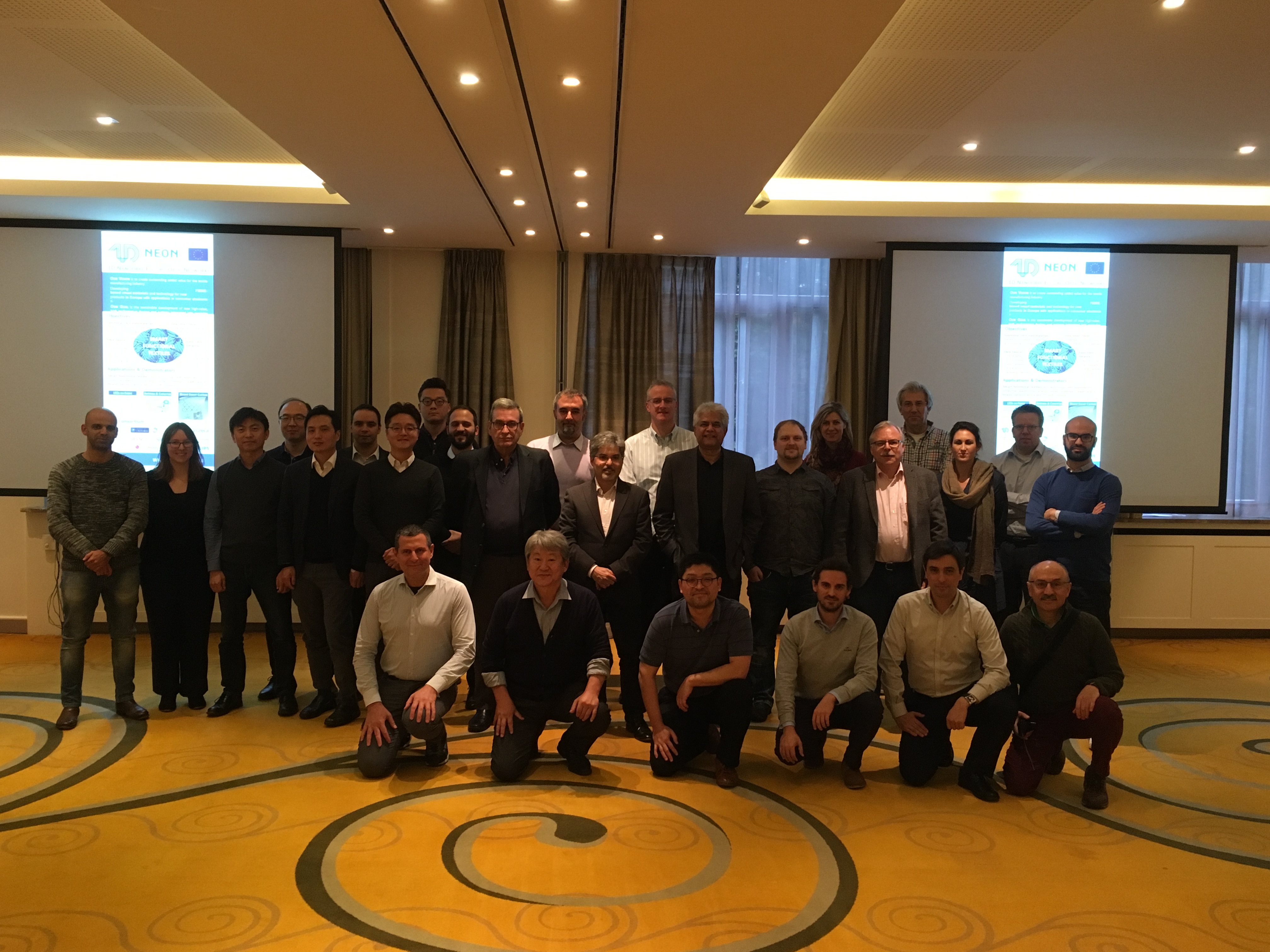 Meetings
The 18M project review meeting was held in Brussels (Belgium) at EC facilities, 8-9 November 2017.
Industrial Innovation Info Days 2017
Conferences
The Industrial Innovation Info Days held on 3 and 4 October 2017 in Brussels is a major event, which gathers more than 1000 participants, with the purpose to inform stakeholders about activities in the "Key Enabling Technologies" part of Horizon 2020.

1D-NEON project poster was presented and 1D-NEON flyers & Newsletter were provided to several stakeholder.
Workshops
We are proud to announce that the start of the 1D-NEON Webinar series was a success!
Thank you to our Organizing Partners Solvay Specialty Polymers Italy and CeNTI for such an interesting event and YOU for attending!
Conferences
The Dornbirn Man-made Fibres Congress, held inD ornbirn, Austria from 13-15 September 2017, is a leading innovation platform for the global fibres, textiles, nonwovens, and equipment and machinery industry.
This year 1D-NEON project's results are presented by 1D-NEON partner CeNTI.
Conferences
The IUMRS-ICAM 2017 conference, held in Kyoto (Japan) from 27th August to 1st September 2017, is an international forum for discussing recent developments on advanced materials.
This year 1D-NEON project's results are presented on Symposium C: Nano-materials science and technologies.
Centre for Plastic Electronics Annual Symposium 2017
Conferences

Others
The 1st Newsletter is now available for download here!
In this edition we provide a summary of the 1D-NEON project technical activity and dissemination actions as well as upcoming events.
Also, 1D-NEON Partner Solvay shows you an insight on their main activities.